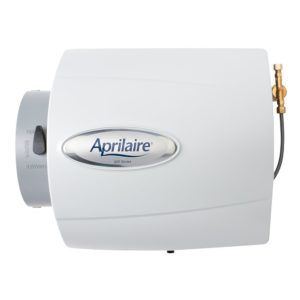 Do you have a whole house humidifier? If not, you may want to consider adding one to your heating system. Using a forced air furnace in the winter has the unfortunate side effect of drying out the air. Using a humidifier can add back much needed moisture to your indoor environment!
Advantages of a whole house humidifier include:
Feel more comfortable. Proper humidity level may help fight off colds, flu, and asthma symptoms. Your skin will feel less dry and itchy. You will reduce static electricity shocks, which your pets will appreciate!
Reduce heating bills. Adding some humidity can help you feel warmer at lower temperatures.
Protect wood in your home such as floors, furniture, pianos, and string instruments such as guitars and violins.
Humidifiers do require occasional maintenance. If you're handy, you can do it yourself, but most of our customers choose to have us maintain their humidifiers when they do their seasonal tune ups. If you choose to do your humidifier maintenance yourself, be sure to first turn the humidifier off (on some models, this would be "Summer" mode), disconnect the electrical power to the HVAC system, and shut off the water supply to the humidifier.
The following is a list of common maintenance tasks to keep your humidifier running trouble free.
Replace your water panel or pad as recommended. This is usually once a heating season, but some models require twice a season changes.
Turn off humidifier at end of the heating season. Your air conditioner coil may ice up if it is receiving humid air from the humidifier. On some humidifier models, this may require turning off the bypass damper to shut off air flow.
Turn off water supply.
Clean water tray to remove mineral deposits annually.
Check water feed tube for cracks, leaks.
Make sure the drain line is free of mineral deposits or clogs.
Don't spend another season living with dry air. Call KJ Thomas Mechanical at 303-435-8141 or contact us online to have a humidifier installed or maintained.