Tankles Water Heater Maintenance
A tankless water heater might be the solution to your hot water problems. Large tank-based systems can't solve every problem, such as teen-agers who take long showers, or tight crawl spaces that can't accommodate a standard tank. If you've already made the switch to a tankless system, you know the advantages: endless hot water, lower energy bills, repairable components, installable in attics or crawlspaces.
You might wonder how to maintain a tankless water heater. Some people think that no maintenance is required. My experience tells me that is not true. Regular maintenance can prevent the need for unexpected repairs, satisfy terms of your warranty, and keep that hot water coming when you need it.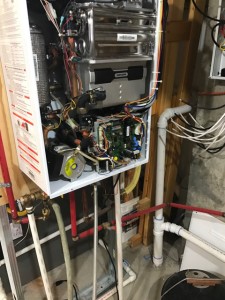 The common problem with any water storage system is mineral deposits, typically lime and calcium. When minerals build up on the heat exchanger, the system can stop functioning. And worse, damage to the system from mineral buildup may void your warranty.
The solution? Keep an eye on your tankless water heater. If you see an error code that indicates mineral buildup, it's time to flush the system. You can do that yourself if you're handy, or you can call KJ Thomas Mechanical. We will circulate a special tankless heater cleaning solution using a bucket and external pump until unit is descaled, then rinse it out completely.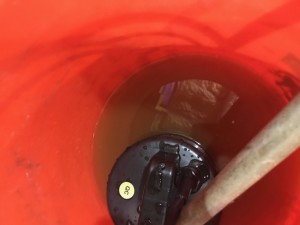 Another tip? Keep the area around the exhaust vent free of debris, ice, and snow. A properly maintained tankless water heater should give you many years of service. Call KJ Thomas Mechanical for your annual service, or contact us online.